Modern fleet for cargo transportation
on the Rhine, Main, Danube
GIANT PUSHERS
JUMBO BARGES
HUGE CONVOYS
The company has the strongest pushers at its disposal:
Engines with up to 

5,100 HP

;
Capability to navigate convoys of up to 

12 barges

 on the Danube;
Total carrying capacity of a convoy is approx. 

20.500 tons

 or 

25,300 m³

 in volume respectively;
There are over 

100 covered barges

partly with a

"GMP+"

 certificate at our disposal. The volume of these covered holds is up to 

2 400 m³ 

and the loading capacity ranges from 

1 250 tons to 2 400 tons

.
Up to 12 barges on the Danube

with more than 20.500 tons or 25,300 m³ in volume respectively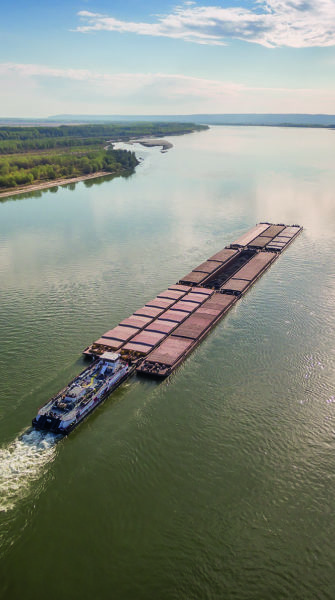 The transportations on the Rhine-Main are realized with the largest possible convoys, consisting of a self-propelled cargo ship and a barge:
The loading capacity of a convoy is

3 300 tons

;
The cargo holds volume is

7 000 m³

;
The length is

190 m

;
The vessel possess

"GMP+"

certification.
The capacity of a convoy is optimally adapted for transportations of oversized and high-cubic cargos on the Danube, Rhine and Main.

"JUMBO" (HIGH-CUBE) BARGES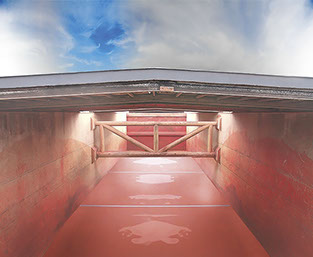 We have covered "GMP+" certified barges with available cargo volumes of up to 3,100 m³, necessary for transports of food cargo.
The ENTIRE
transport CHAIN
from ONE HAND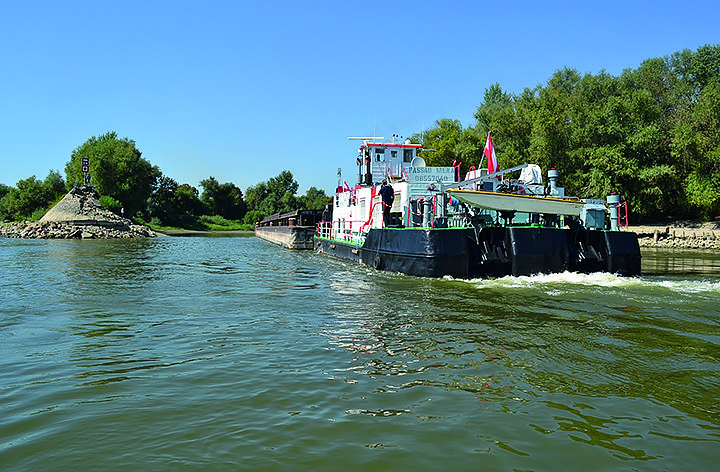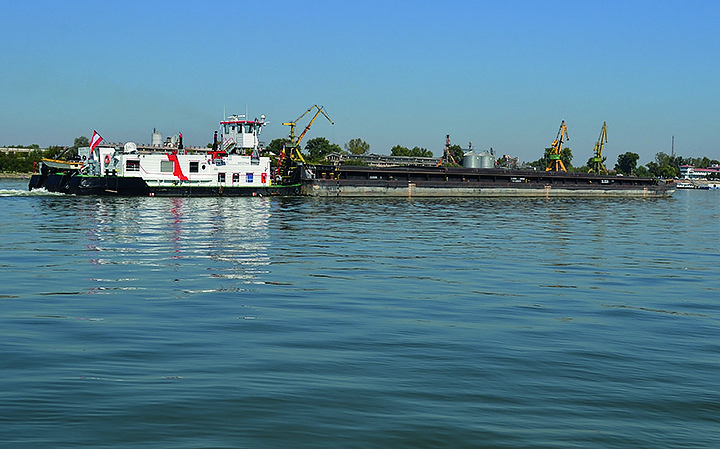 PORT PUSHER SERVICES
To offer the best possible service to our clients, we have fix based own port pushers
in logistical important ports.
These ports are:
1) Linz
2) Budapest
3) Orsova
4) Giurgiu
5) Constanta.
In addition, we have small pushers, calling ports according to client's needs, so we
can serve all German, Austrian, Slovakian, Hungarian, Croatian, Serbian, Roma-
nian and Bulgarian ports, along the Danube.
Our pushers are doing the necessary manoeuvres during the loading and unload-
ing, to and from the berth, as well as the handling of the hatchcovers and guarding
of the loading or unloading.
This keeps the company on the one hand independent and flexible and on the other
hand, it speeds up the roundtrips of the big liner and feeder fleet pushers.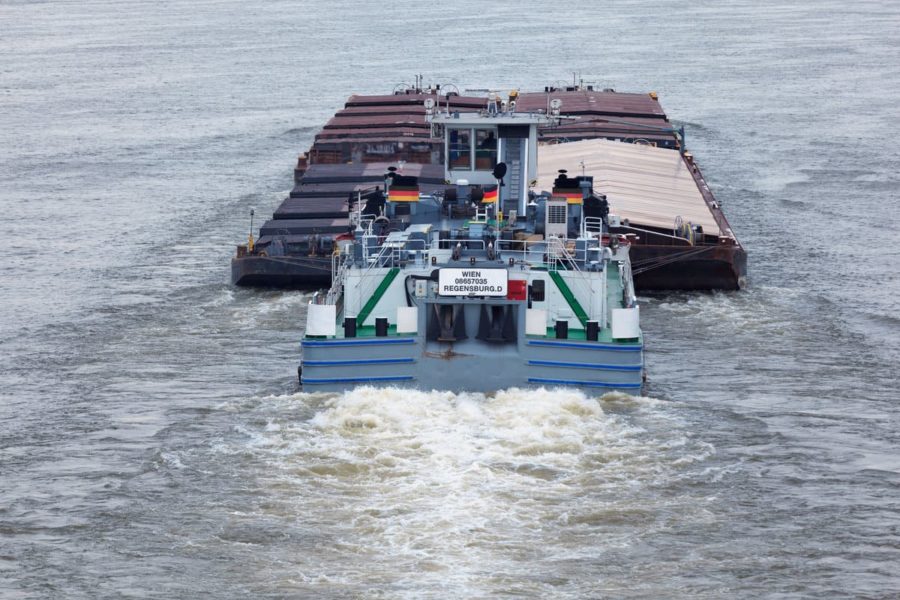 FEEDER FLEET
Delivery of barges to the ports of Austria and Germany on the Danube part
Komarom-Linz is carried out with convoys, consisting of 4 barges/loading capacity
is up to 6 800 tons (maximum on this part of the river) and ensured with pushers
with capacity of up to 4 000 HP. The voyage round-trip of such a convoy from
Komarom to Linz and return is from 3,0 days to 3,5 days.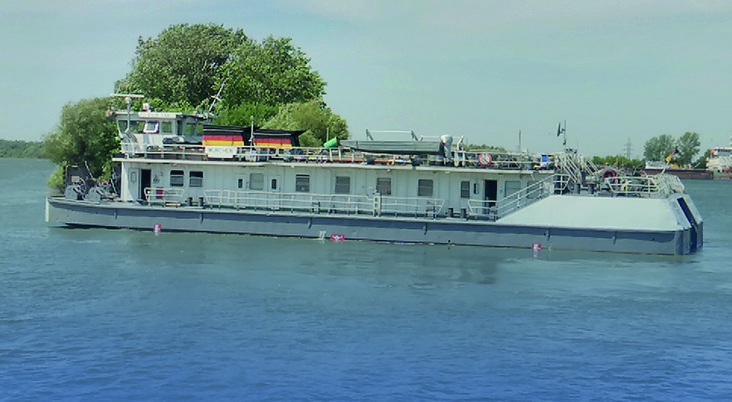 CHANNEL SERVICES
To bring barges from the Danube river to the sea port Constanta and back, we have
own pushers, which are doing this shuttle service.
This service is provided by our pushers M/V "München" and the sistervessel M/V
"Kalocsa".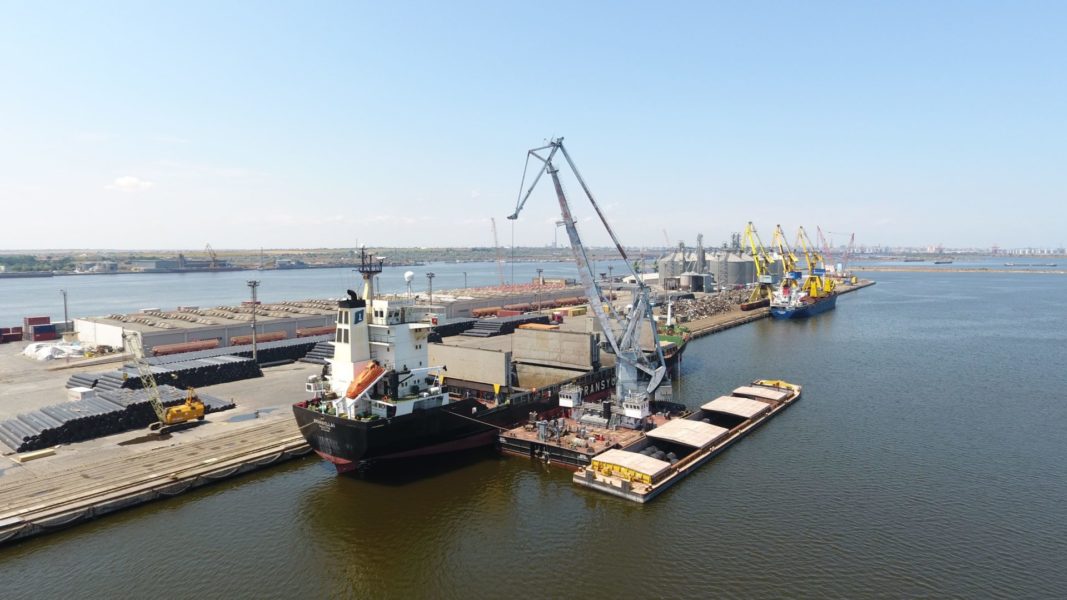 DANUBE – SEA SERVICES
Together with our partner, we able to offer a through service, which includes the Danube transport and the Sea part as well, with transhipping in the port of Constanta.

The service in Constanta is under the control of our local daughter company "Transcanal" (tansshipping, storing, agency services for sea vessels).
At DDSG`s disposal are three own
floating cranes that ensure lighterage
of barges during the shallow water
period on any Danube location
SHALLOW WATER
is not
A THREAT TO US
Floating cranes allow us to react promptly to any extraordinary navigational situation on the rivers and carry out lighterage as well as to ensure guaranteed passage of our convoys through restrictive and shallow river parts, depending on navigating situation and prevailing depths.
Up to 10 000 tons/day

lighterage capacity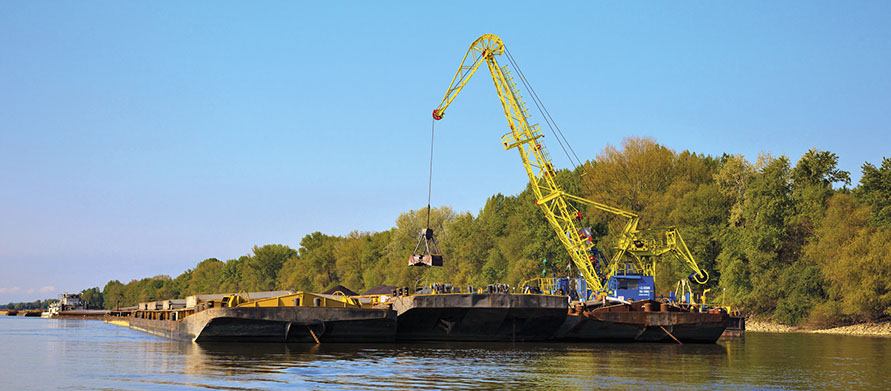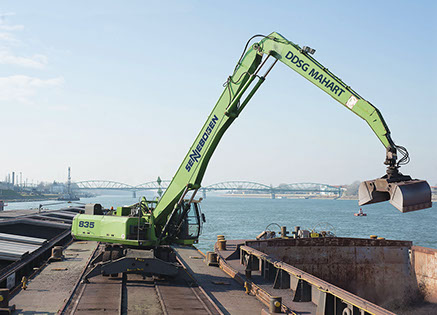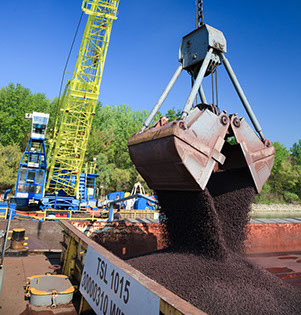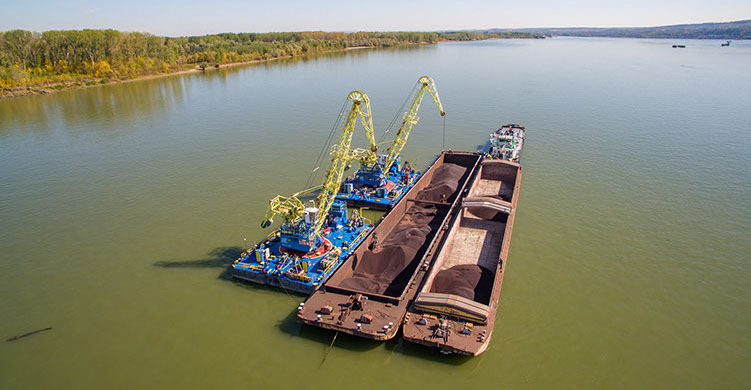 First-DDSG Logistics Holding GmbH | OUR FLEET AND SERVICES | FLEET